Submitted by Morgan Fricke on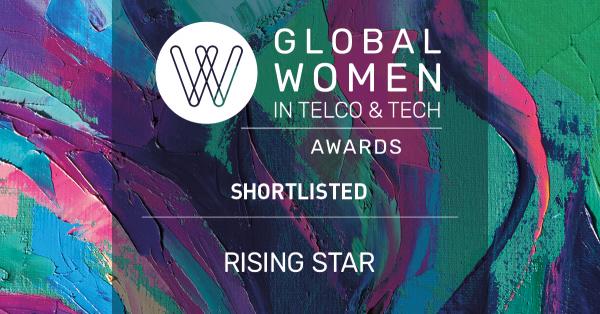 We are thrilled to recognize, Stephanie Schultz, a member of the VTM Initiatives and Alliances team for being shortlisted as a finalist in the Global Women in Telco & Tech Awards.
The Global Women in Telco & Tech Awards is a global awards ceremony celebrating the achievements made by companies, individuals and industry partners in the area of gender parity. The awards are independently judged by a panel of telecoms analysts, industry experts and the senior editorial team of Capacity Media, TowerXchange, BroadGroup and Layer123.
As the Executive Director for the Trusted Computing Group, Stephanie was nominated for the Rising Star award, open to junior executives in the first 5 years of their career who have made notable contributions to their organization. These individuals are 'ones to watch', rapidly climbing the corporate ladder and cementing their position within the industry.
Having joined the Trusted Computing Group (TCG) in 2014 to provide administrative and specification development support, Stephanie has epitomized the qualities of a Rising Star. Excelling in her career in the telco and tech industry over the past 5 years, she has been in regular contact with all members of the organization and helped to grow its reach exponentially.
Beginning to represent TCG in its marketing efforts, and more recently on the Board of Directors, she has been tasked with ensuring that each of the 100+ members' input is considered in the content that it publicly releases. Stephanie's organizational and management experience has been well-suited to the cybersecurity sphere, working closely with member and work group representatives to involve them in TCG's marketing strategies and seek out and offer them their own opportunities to showcase their work.
Stephanie began her career in association consulting and management, working with homecare and hospice providers at state and federal level to influence and advise policy makers on regulations and procedures to expand access to care. Her social impact, advocacy and advisory skillset has been suitably transferred to cybersecurity, now assisting with the development and implementation of strategic efforts, relationship building and team management to drive the understanding and adoption of trusted computing worldwide. Juggling this with a Master's of Business Administration degree at the University of Illinois Urbana Champaign, Stephanie is an expert at multitasking and no stranger to hard work, continuing to expand her own knowledge to enrich her professional development and best serve her organization.
Stephanie contributes with enthusiasm to the Trusted Computing Group. Her ideas are welcome and help to drive the organization forward. She is an excellent team player and is contributing to the organization with the organizational knowledge and participates actively in new concepts and is adding the social components to the organization. – Joerg Borchert, President and Chairman of TCG.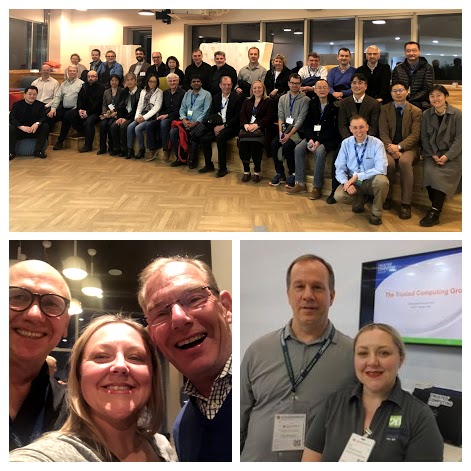 Stephanie joined VTM in 2014 and since that time has built strong relationships with its Board members, chairs, vendors, and internal team working to ensure the successes of TCG. She had gained their trust and lends regular guidance and expertise on everything from short-term virtual meetings to long-term strategy and vision. Her professionalism and ability to maintain grace under pressure is balanced by her upbeat and enthusiastic personality that is welcoming to all. She has made numerous notable contributions to TCG such as executing on their marketing plans, overseeing complex website and tooling projects, helping to launch certification programs and steering the Board towards new strategic verticals. Her leadership and dedication is a testament to her passion for and commitment to TCG and the hi-tech sector. We are pleased to see Stephanie recognized as a short list candidate for the Rising Star award and look forward to her continued success! Join us on September 29, 2020 for the virtual award ceremony where the Rising Star recipient will be named. Regardless of the outcome, we're proud of Stephanie's accomplishments and industry recognition!